Welcome to Boulder Bankruptcy
Colorado attorney, Stephen T. Craig, specializes exclusively in personal bankruptcy, primarily Chapter 7 bankruptcy. The law Office of Stephen T. Craig has successfully represented approximately 2000 individuals in Colorado bankruptcy and can guide you through this system with confidence, ease and integrity. We have two locations, one in Boulder, Colorado and one in Denver, Colorado.
Don't let your debt hold you back any longer. Get back on the path to financial well-being by contacting an experienced bankruptcy attorney today to discuss debt settlement and credit card debt negotiation. We typically help our clients settle their debts for $0.50 to $0.60 on the dollar, and truly want our clients to become debt free.
Personalized & Expert Legal Guidance
Stephen Craig has been practicing bankruptcy law exclusively for over almost 20 years. He has an A rating with the BBB. You will deal directly with Stephen, not a less experienced associate or paralegal so you can be assured that you are receiving solid advice. Stephen will meet with you personally to get a clear picture of your situation and go over all your options to develop the best plan to get you out of debt and retain your assets.
Chapter 7 or Chapter 13 Bankruptcy?
This site is designed to help individuals find information about personal bankruptcy law who are burdened or overwhelmed by debt. To start, we recommend that you read the Bankruptcy Basics section. Here, you will learn if you are a good candidate for bankruptcy, pros and cons of filing for personal bankruptcy, alternatives to bankruptcy, Chapter 7 vs. Chapter 13, what happens to assets such as your car and home, your credit after bankruptcy, what happens at court, and more. If you decide after reading Bankruptcy Basics that you are a good candidate, please give us a call. We will be able to give a price quote and answer any remaining questions you have.
Right for You?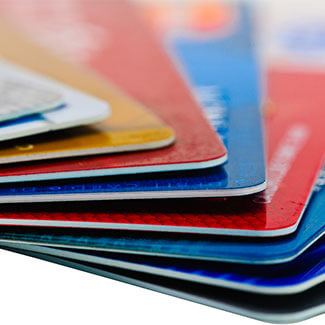 If you have credit card and other unsecured debt in excess of $30,000 and can raise money to pay off 50–60% of your debt within two years, then debt settlement could be the best solution for you. Don't let your debt hold you back any longer—call us at 303-520-3414 to get back on the path to financial well-being.
Start Your Debt Free Life! Eliminate your debt for as little as
50-60 cents on the dollar
Client Success
With the help of your great expertise, I'm able to breathe better with a big sigh of relief. You will indeed be highly recommended to those who may cross my path and need your services.

Edgewater, Colorado

We were very satisfied with your quality of service. We would recommend you to our friends. Thanks Steve and Brooke.

Lakewood, Colorado